February 20th, 2008, 10:31 PM
besotted with buttons

Join Date: Mar 2004

Location: In the wrong kind of Paradise

Posts: 11,317
Poetry Corner Index
---
Welcome to Poetry Corner!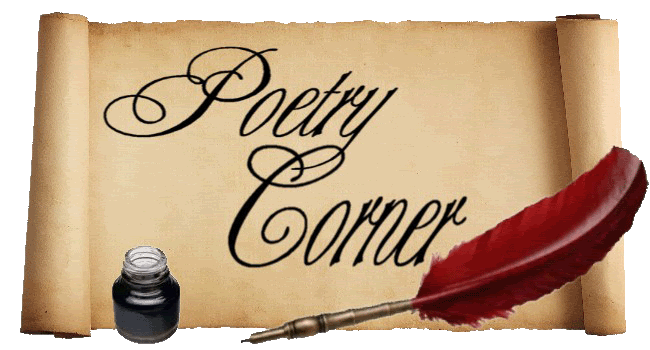 banner by krazymoonkat
This thread houses original poetry, contributions are very welcome but posters are reminded to read the Guidelines
here
before submitting their work. All poems/poetry threads must have a header and be rated according to the Boards system.
People are encouraged to comment, review to their hearts content, it does the writers a power of good to hear what their readers think

The thread contains
Courage: Poems from the heart
- Teresa
Rdukich's Poetry
- rdukich
Bella's Lair
- BellaU
Bit of Poetry
- Avalon Mists
MustangBabe's Published Poem
- mustangbabe04
New Poem
,
Pouring my heart out in poetry form
- SherinaSue
Perfect
- Andnolewen
My Words
- KiwiGirl
Phoenix
,
Today, Tomorrow and Forever
,
Venom
,
Death of the Queen
- snoewhite
Dance with Me
- Krazymoonkat
More to come....
---
Last edited by nuit; September 13th, 2011 at

05:21 PM

.